AC-Driven Systems • 12 or 24 Volt DC Systems • Belt-Driven Systems
ECHO Tec. Watermakers

Desalinators for Boats, Homes, and Hotels
ECHOTec manufactures the most rugged and easy-to-operate desalinators/watermakers or desalination systems for yachts, commercial vessels, offshore installations, and land-based applications such as small communities, hotels, and beach houses. Designed for customer installation and ultra-reliable performance, far from factory-trained service centers, the wide product range covers modular AC, DC, and belt-driven watermakers from 8.4 GPH / 32 LPH to self-contained desalination systems with a production of 14.000 gallons or 53.000 liters per day.
More than 5,000 ECHOTec desalination systems operate dependably and cost-effective throughout the world, many of them on continuous duty. Only the highest quality components, proven to withstand continuous operation in the harsh marine environment and comply with industry standards including NEMA, ASTM, API, NSF, and BSI are selected for safe operation and ultimate product life cycle. 
ECHOTec Watermakers are globally available directly from the manufacturer and through a fast-growing net of factory-trained distributors.
Shipped Worldwide
Our Featured Desalinators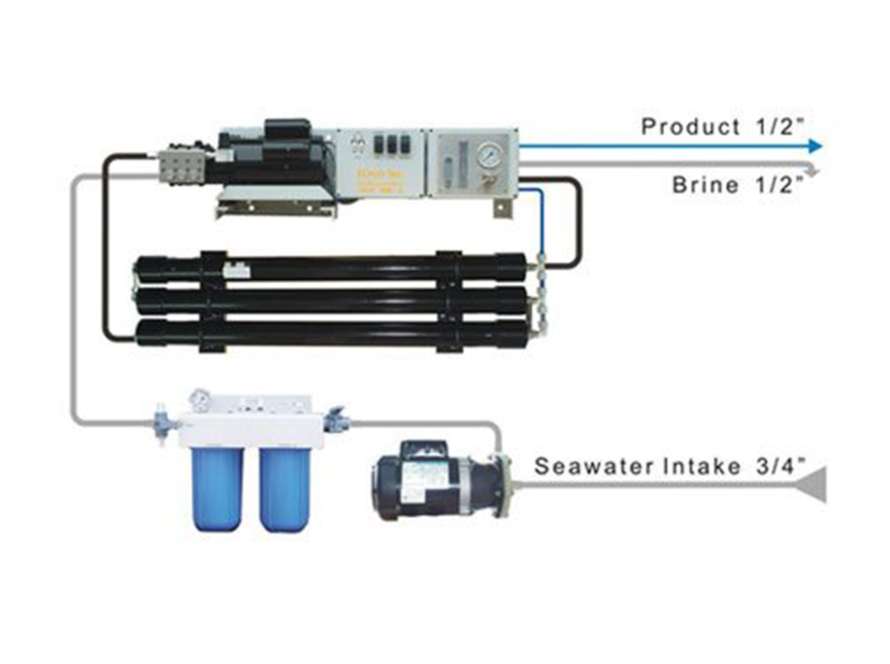 500-PRO-1
20 - 480 GPH
700-PRO-2
30 - 720 GPH
780-PRO-2
32 - 768 GPH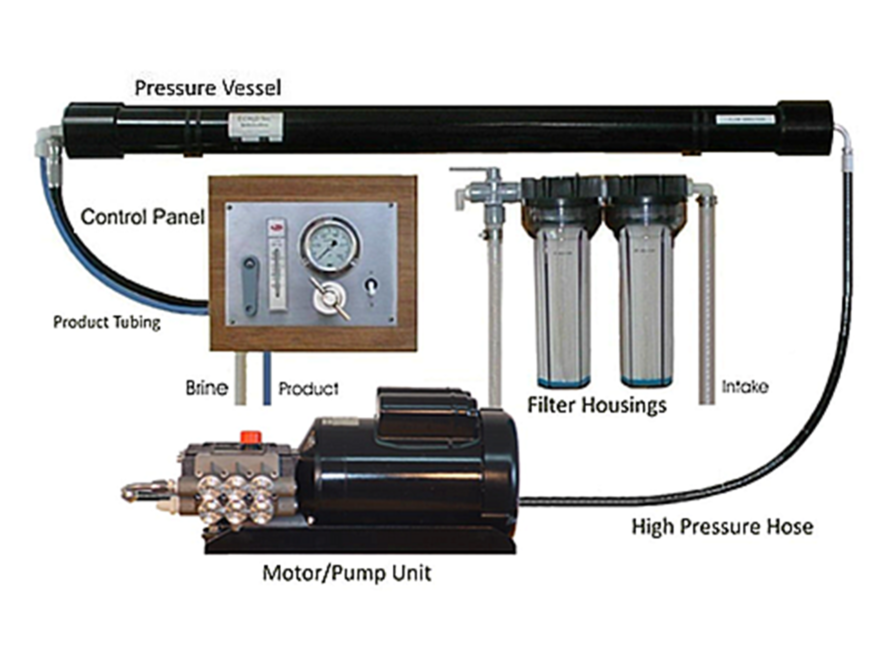 260-AML-1
13 GPH - 50 L/h
390-AML-1
18 GPH - 70 L/h
690-AML-2
29 GPH - 110 L/h

After 8 years experience with our ECHOTec watermaker on "Lindisfarne", we chose an ECHOTec 260-DML-1 for our next boat "Moon
We upgraded many systems on our 10.8m sloop Tryphena for our trip from the east coast to the Kimberley.
The ECHOTec 260-DML-1 water maker was probably the best investment we made. It is a beautiful piece of engineering and lived up to our every expectation.
I have had 3 watermakers on different yachts over the years and I know that I need a robust, simple and efficient machine. My Echotec 260-DML-1 is all those things. In recent voyages to the Louisiades, the Solomons, New Caledonia and Vanuatu, I have enjoyed reliable, easily made water. In the Solomons, where the sea water is very warm, I was getting a litre a minute from my 260-DML-1! I had a couple of queries when installing the unit and was greatly helped by Peter from Blue Sea Machines. I unreservedly recommend both his service and the product.
After one year in use, I can confirm that ECHOTec was the right choice for our Island Packet 380. The 12V-unit produces a vast amount of freshwater with minimal (service) effort. We particularly appreciate that we can get competent and fast support directly from the manufacturer – even a year after the purchase. We highly recommend this watermaker.
Just to give you some feedback on our watermaker, I must say that I am really impressed with the unit. Having a fair amount of experience with RO units, although normally much larger than this one, I am surprised at the quietness of it. It runs much quieter than expected.
Your service in getting the unit to us before departure was great as was the way it was packaged and shipped. The unit is well put together and I am very pleased with the workmanship and the fact that you supplied everything needed to do the installation.
I am happy that I bought an Echotec watermaker and will be recommending it and your company to anyone who asks.
This was our first attempt at changing our membrane since we installed the ECHOTec 260-DML-1 all by ourselves six years ago in Malaysia. Thank you for your prompt and helpful replies!
We previously had a Xxxxxxx system that failed miserably in the middle of the Pacific, repair was complicated and expensive.
We love the simplicity of the ECHOTec system. We had zero maintenance, except for the occasional gear oil and filter change, in the past six years! We just have installed new solar panels and are now able to run the watermaker on solar power only during high sun. It's really great to be able to do this! Great product and outstanding service, thanks again!
Kind regards
Since 3 years we have an ECHOTec installed like most cruisers we know. After more than 25.000 liters produced, we as well as all our friends have no problems with our desalination system. Therefore, we have decided to use an ECHOTec 260-DML-1 again on our new project: The 100% solar-powered catamaran "Solarwave", without sails and any fossil fuel.
Just wanted to let you know how pleased we are with our new watermaker and the service we have received from your company. Thanks to everybody for their help and patience and prompt service. We will certainly recommend you to others.
Having the Echotec 260-DML-1 on board and functioning superbly was of great assistance to our efforts during the Newport to Bermuda Race. Thanks for providing such exemplary service – which has impressed me along the lines of your pragmatic and efficient watermakers.